About Us
---
Tamer Property – Real Estate Agents Brisbane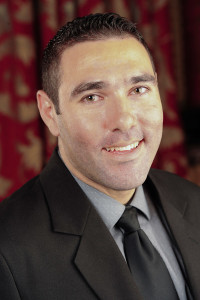 Our Founder
Looking for reliable real estate agents or buyers agents in Brisbane? Tamer Property is a family run business, founded by Memo Tamer who has extensive experience in all facets of real estate. Having worked in the real estate and construction industries for over 10 years, Memo tamer knows the process of buying or selling a home from start to finish, and can therefore help his clients every step of the way – and leave you feeling at ease. For those who are looking to develop property, Tamer has gained connections with the well known builders from his time at iBuild Australia. The knowledge he gained in the construction industry has given Memo Tamer a new perspective to real estate, client needs and expected delivery times.
Our Service/Mission
As the real estate industry grows in Brisbane, Tamer Property constantly strives to stand out from crowd and provide a level of service second to none. If you've been looking for a premier real estate agency to handle residential sales, purchases, rentals or property management, we're confident you'll find the right team at Tamer Property. Our business is built on high standards, personalised service, and integrity in our work. We have transparent communication processes where both parties feel respected and that their needs are understood.
Our Team
Tamer Property has a highly motivated team with a wealth of knowledge and expertise. Our team is driven, and well presented with a warm and friendly attitude. We can ensure you will be looked after by a team of dedicated professionals, offering you guidance in your real estate requirements. As the agency continues to grow, we look to significantly improve the quality and delivery of our services to our clients.  We've become Brisbane's premier real estate agents as we only buy and sell property we believe in, strengthening our profile within the Brisbane community.
Want consultation from one of our agents? Fill this form to Get Started