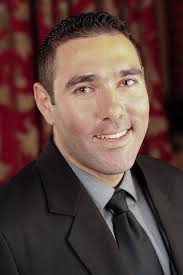 Tamer Property News Blog
Welcome to our news page, your first point of contact for the latest news, developments and insights on the real estate property market. We'll keep you up-to-date with the top stories around Australia and keep you informed on any housing market changes that may affect your ability to buy, sell or rent a home. Whether there are interest rate changes, stamp duty news or new bank regulations in place, you can trust Tamer Property to continually keep you on track on what's happening in the Brisbane real estate market. We'll be making regularly updates to this page, so remember to check this blog on a weekly basis.
We cover all your real estate needs
This is our first blog post! At Tamer Property, we pride ourselves as one of Brisbane's premier real estate agents. Our founder, Memo Tamer manages all facets of the business, from the sales department to commercial property management. Tamer has a solid understanding of each process undertaken in the real estate industry, having over ten years experience (check this). Having shared his expertise with the team, Tamer truly believes that part of their success is due to the highly competent staff employed.
"We focus on the needs of our clients and ensure them we are there every step of the way from the first moment of engagement" – Memo Tamer.
Tamer Property can handle all your needs, from finding the right buyer to ensuring that your property is exceptionally maintained.
Our blog will keep you up-to-date on all things real estate across Australia. We'll be drawing facts, insights and the latest property updates from Australia's most comprehensive news sources to help individuals, couples and families make more informed decisions.
Our regular news updates include:
Information for First Home Buyers
Remember to check our news blog on a regular basis as there will be new updates on a weekly basis.
Want to be kept up-to-date? Fill in the form below: