Fortitude Valley Real Estate
---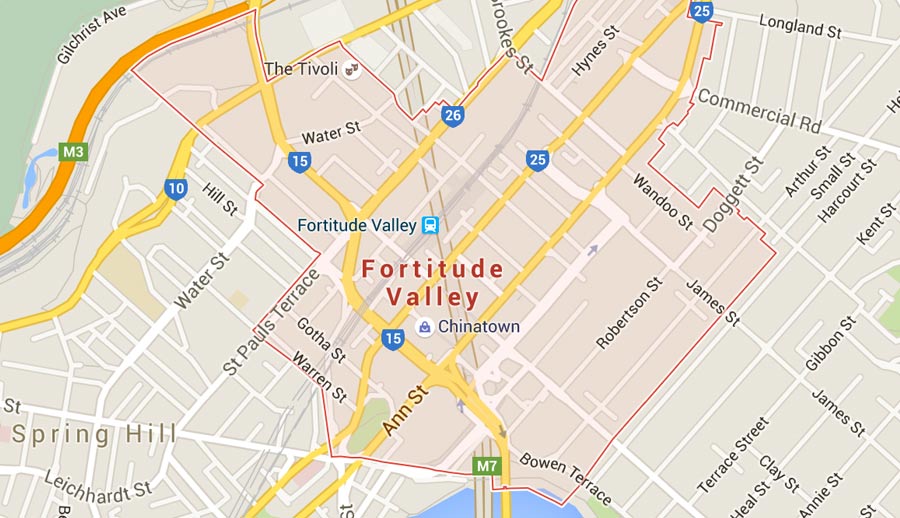 Buy, Sell or Rent Real Estate in Fortitude Valley

Tamer Property is very proud to provide its clients with buy, sell or rent apartment opportunities in Fortitude Valley: one of Brisbane's most vibrant real estate hotspots.
We are still updating listings on our website. Please contact Tamer Property for the current Fortitude Valley real estate apartment stock we have on offer. We operate under a first come first serve basis.
Why Fortitude Valley?
Dubbed by some as the true pulse of Brisbane, Fortitude Valley brings with it a unique blend of sophistication, grunge, youth and peacefulness. From high class bars and shopping to live music and beautiful river views, it will be difficult to find any other suburb in Brisbane that can add as many memorable moments as Fortitude Valley can.
Convenience
When it comes to location, Fortitude Valley residents can take a quick stroll to places of worship, schools, a park, grocery stores, gyms, sports centres, restaurants, bars, clubs, public transport and much more. It's also a quick drive, bus ride or walk to other Brisbane's inner city suburbs including South Bank, New Farm, Teneriffe, Woolloongabba, Newstead, Kangaroo Point, Balmoral, Hawthorne, Spring Hill, Bulimba, Fortitude Valley and Brisbane's Central Business District.There is really no end to what you can accomplish in The Valley.
Valley Suburb profile:
According to Visit Brisbane, "Fortitude Valley is a contradiction in itself – raw, yet sophisticated. It is where elegance and style meet grungy and offbeat, and heritage-listed properties proudly stand among contemporary buildings. The Valley, as it is affectionately known, was Australia's first dedicated entertainment district and continues to be a hive of activity. Live music thrives and international DJs are drawn to the clubs and chic bars. The impressive Chinatown Mall is a hub of exotic Chinese supermarkets and restaurants. The Emporium complex channels a European village feel, James St showcases Australian fashion labels and Brunswick St is home to multicultural dining options."
Fortitude Valley for property investors
If you're thinking to tap into the real estate market, Fortitude Valley seems to tick the boxes: it's located next to major amenities, its population is growing (according to research conducted by the Australian Bureau of Statistics) and it is fantastically close to public transport.
For those thinking about the future of Fortitude Valley real estate: according to the Brisbane Inner City Investment Prospectus, "In 2012, Lord Mayor Graham Quirk consulted with Valley Malls tenants and traders to discuss their ideas for the future of the precinct. At the request of these stakeholders, Brisbane City Council committed to investing $4 million into the refurbishment of Brunswick Street Mall. Completed in July 2014, the revitalised area presents a vibrant mixed-use precinct that includes residential and tourist accommodation, nightclubs, live music venues, cafes, restaurants and retail businesses. The Lord Mayor also appointed the Fortitude Valley Economic Development Board in 2013. The board, comprising private sector representatives, provides advice on economic development in the area and plans to revitalise Fortitude Valley."
Tamer Property's Exclusive Valley Opportunities
Want to know what Fortitude Valley real estate buy, purchase and rent opportunities we have available that can't be found in other real estate websites? We highly recommend you contact Tamer Property today to not miss out on any new opportunities. First come, first serve.