New Farm Real Estate
---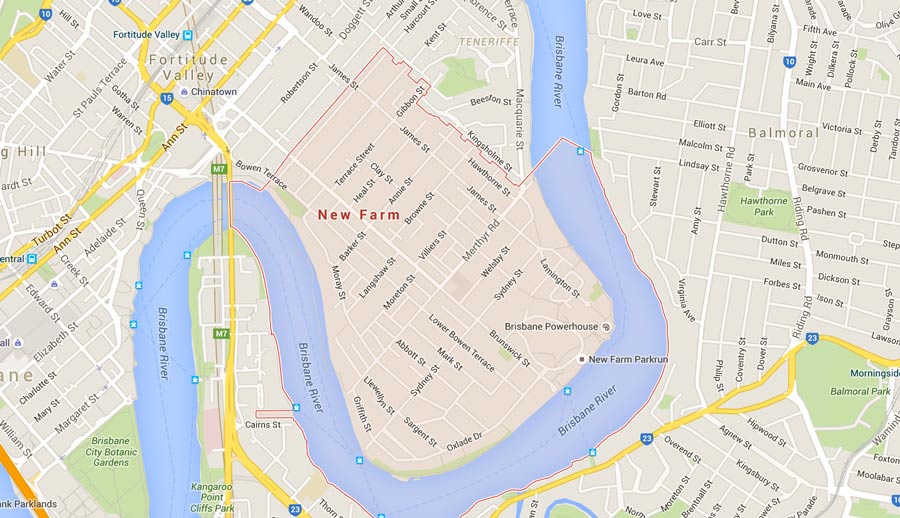 Buy, Sell, Rent and Investment Opportunities at New Farm
If you are looking for great deals in New Farm real estate, you have come to the right place. From New Farm apartments and houses for rent, to New Farm houses and apartments for sale, as well as other investment opportunities in this thriving Brisbane suburb, Tamer Property is here to source the right property for your needs.
We are still updating listings on our website. Please contact Tamer Property for our current New Farm stock on offer. We operate under a first come first serve basis.
Why New Farm?
A hub for culture, food and the arts, as well as being home to the famous New Farm Park and only walking distance to Brisbane's Fortitude Valley and CBD, New Farm is one of Brisbane's most sought after suburbs.
According to research, New Farm is a high demand suburb, with an average of 689 visits per property, compared to the rest of Queensland, which experiences an average of 227 visits per property.
Owning or renting New Farm real estate
There are many reasons why people choose New Farm as a suburb of residence or property investment. Although centrally located, residents of New Farm don't feel bombarded by the clutter of those living in the CBD: they enjoy ease of parking, a fantastic selection of dining options, as well as the New Farm Park: a luscious, 15 acre park that provides scenic walkways and bikeways along the Brisbane River. It is also home to the iconic Powerhouse: a contemporary multi-arts, dining and conference venue.
New Farm: convenient living
There are also plenty of public transport options in New Farm. As well as providing ease of parking, residents of New Farm have convenient (and frequent) access to buses and the Brisbane Ferry. New Farm is also close to other real estate hotspots such as Teneriffe, Kangaroo Point, Balmoral, Hawthorne, Spring Hill, Bulimba, Fortitude Valley and Brisbane's Central Business District.
There's an unmistakable charm about New Farm. It provides a low maintenance lifestyle, and residents relish its historical influence. New Farm has become the go-to destination for Brisbane's 'cool cats', and there is no doubt why the value of (and the demand for) land in this Brisbane suburb is known to consistently be increasing.
Want to Buy or Sell New Farm real estate? Contact Tamer Property
Want to know what New Farm real estate we have available, or would like to sell New Farm property? We highly recommend you contact Tamer Property today to not miss out on any new opportunities.