Newstead Real Estate
---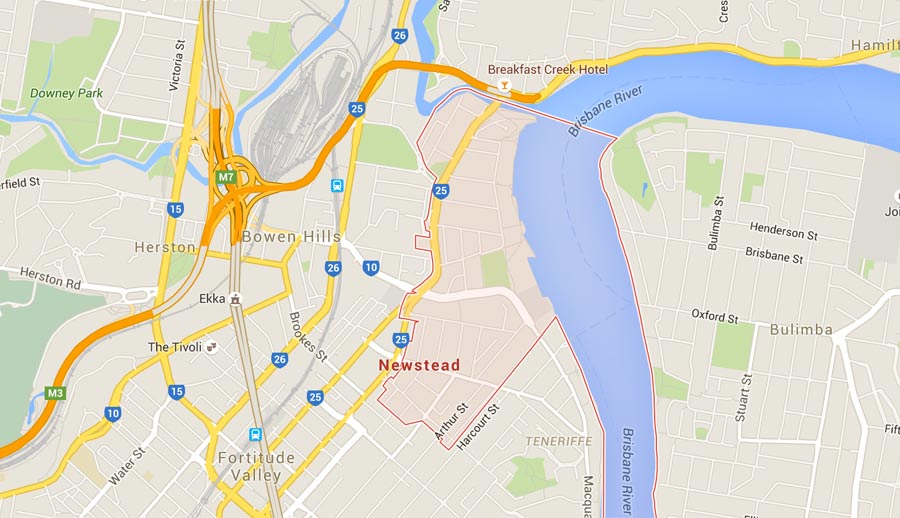 Tamer property has a range of exclusive property opportunities available that aren't commonly listed online. Whether you're looking to buy, hire or invest in houses or apartments in Newstead, contact us for our latest real estate opportunities.
Contact Tamer Property now for the most up-to-date stock we have on offer in Newstead, or anywhere else in Brisbane. First come, first serve.
Why choose Newstead instead of other suburbs in Brisbane?
Home to Brisbane's iconic Newstead House, Breakfast Creek Hotel and the modern Gasworks Plaza, Newstead has transformed itself over the years to become a bustling, high demand destination predicted to grow in apartment price of 7% year-on-year with a population predicted to grow by 170% in the next 20 years.
Newstead's rapid population growth has made it a popular point of interest for those looking to buy, sell or rent real estate in the suburb. With historical roots dating back to the 1800s, Newstead has evolved into a blend of the old and new to create a much sought after Brisbane real estate destination.
Some interesting facts for those looking to invest in Newstead property:
A median age of 33.2 years, younger than both the Greater Brisbane age of 35.1 and the Australia-wide median of 37.3
More than 85% of residents living in apartments
Almost 60% of residents renting
Convenience is also a strong point of Newstead: the riverside suburb is only a walk, quick bus trip or short drive to several of Brisbane's high growth / demand inner city suburbs including South Bank, New Farm, Teneriffe, Woolloongabba, Kangaroo Point, Balmoral, Hawthorne, Spring Hill, Bulimba, Fortitude Valley and Brisbane's Central Business District.
Newstead icons
From some of Brisbane's best dining options and bars/pubs to historic icons and river views, Newstead is one of those rare Brisbane suburbs that has it all.
Gasworks Plaza
"Surrounded by greenery, the Brisbane River and the always classy Newstead and Teneriffe, Gasworks Plaza is a refreshing change from the large cement shopping malls. A gateway to popular destinations such as New Farm and the Valley, this new hub of culture and excitement has a variety of options for whatever mood you are in." – Visit Brisbane
Newstead Brewing Co.
"Newstead Brewing Co. lives in a 1940s steel warehouse that was built by Skennars coaches. The warehouse was given a new lease when transformed into the Doggett Street Studio in the 1980s. A combination of bus and artistic flare gives the site a wonderfully tranquil, comfortable vibe with lashings of industrial robustness. We have done very little to spruce it up, keeping the original elements as much as possible, with some modern necessities (Big Ass Fans) and large shiny tanks."
Newstead House
"Newstead house is Brisbane's oldest surviving home, established in 1846. This iconic landmark has evolved from a simple Georgian cottage into a grand residence following significant renovations and extensions in 1867. The house occupies a commanding position within Newstead Park, with sweeping views of the Hamilton and Bulimba reaches of the Brisbane River. Newstead House is an established house museum, decorated and furnished to reflect the late Victorian period and is a significant part of Brisbane history. We welcome you to embrace and experience this premier heritage property!"
Want Newstead real estate? Contact Tamer Property
Want to know what houses, apartments, rental properties, investment properties and purchase opportunities we have available in Newstead? We highly recommend you contact Tamer Property today to not miss out on any new opportunities.