Teneriffe Real Estate
---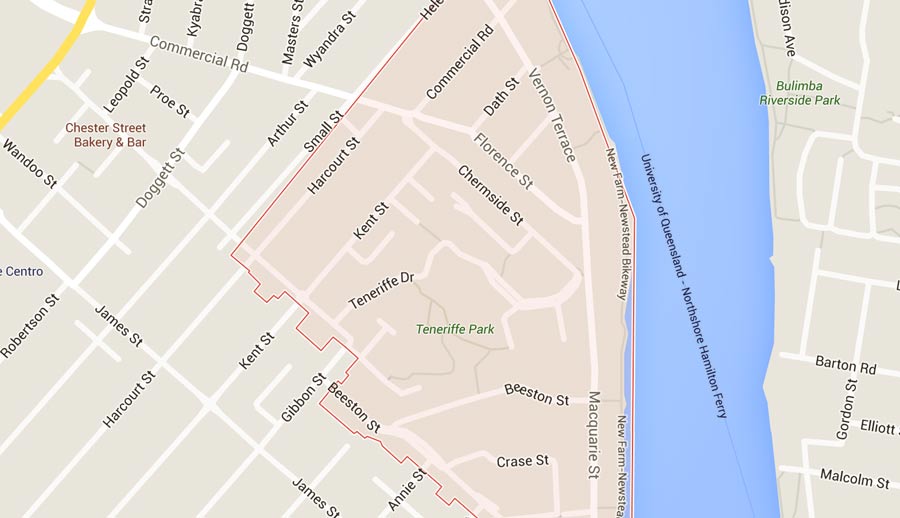 Buy, Sell, Rent and Investment opportunities at Teneriffe
Teneriffe is an inner suburb of Brisbane that has rapidly become both a lifestyle destination for home buyers and enviable potential growth opportunity for property investors.
If you are looking for apartments and houses for sale or rent in Teneriffe, contact Tamer Property now for the most up-to-date stock we have on offer. First come, first serve.
Why has Teneriffe become an important suburb?
Once only recognised as an industrial and farming area, Teneriffe has undergone an urban transformation. Now, this spectacular Brisbane suburb is home to studios, apartments and other places of residence; it also houses some of Brisbane's iconic dining destinations, cafes and boutiques.
For those looking to invest in Teneriffe real estate: according to research, Teneriffe is a high demand market. Teneriffe has an average of 413 visits per property, compared to the rest of Queensland, which has an average of 227 visits per property. Unlike other suburbs, both young and old demographics have flocked to Teneriffe: approximately 34% of Teneriffe comprises of 'independent youths' and approximately 27% of residents are 'mature and established'.
Convenient Brisbane location
Teneriffe is an inner Brisbane suburb and provides residents with highly convenient access to Brisbane's real estate hotspots. When it comes to living in Teneriffe, you'll never run out of options. Teneriffe is located near New Farm, Kangaroo Point, Balmoral, Hawthorne, Spring Hill, Bulimba, Fortitude Valley and Brisbane's Central Business District. Most of these locations are only walking distance from Teneriffe, or are only a few minutes drive.
There are also several nearby access points to Brisbane River, which provides peaceful views and plenty of pathways to jog or cycle. For serious joggers and cyclists, the Brisbane River also connects to Eagle Street Pier, South Bank Queensland University of Technology and Saint Lucia.
Restaurants, dining and more
Teneriffe is home to a number of popular dining options including Beccofino, Mizu, Hemingway Café, Sourced Grocer, What the Fork, The London Club and more. Teneriffe also hosts the Teneriffe Festival, which is touted as on of Brisbane's premier festivals featuring entertainment, food, music, performance and culture.
Want to buy, sell or rent Teneriffe real estate? Contact Tamer Property
Want to know what real estate rental, investment and purchase opportunities we have available in Teneriffe? We highly recommend you contact Tamer Property today to not miss out on any new opportunities.